Although I know my hubs will laugh at this because he would swear I never use the vacuum. But if I had this pretty new Hoover
I may just get it out and run it thru the house on a more regular basis :)
I know I have mentioned my love for a certain blogger on more than one occasion, but here I go again. See she is having a contest over there and the prize is, Yep you guessed it a NEW vacuum. Now most of you may be thinking "wow a vacuum, that kinda sucks" but seriously that is why I want it because she says it does suck and well. She also has the vacuum and loves it, and I am sure it gets lots of use around her house between her three oh so cute kiddos and the daycare kiddos running around.
So there it is my shameless self promotion of the blog I love to stalk:)
Jump on over there and read all about it, BUT don't enter because seriously I want to win and the more that enter the less my chance is! Ok maybe you can enter but if you win you MUST credit me with the win since I told you all about her.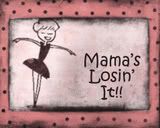 Mama kat